Latest posts by Cendrine Marrouat (see all)
There is no denying that Google has redefined the way we see and use the Internet in recent years. From Search, to YouTube, Google+, and Adsense, many of the company's products and properties have become part of our daily lives.
How many products and properties exactly? It's hard to tell. However, I spent a couple of hours trying to find them. The results are in the list below — with some tips and tricks thrown in the mix.
I would like this list to be as exhaustive as possible, so feel free to submit more links!
The Ultimate List of Google Resources
The Ultimate List of Google Resources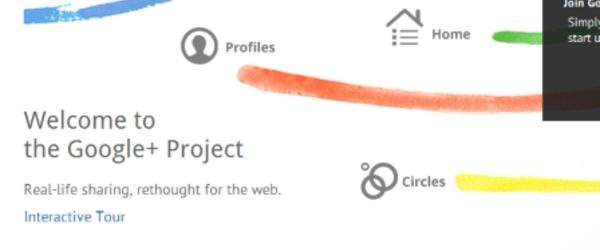 A list of useful links to understand and use Google better, especially Google+.
1

Why do platforms like Google Search, YouTube, and Google+ continue to grow their active user base? To me, the answer is simple: they all provide a good user experience. Google provides users and digital marketers with a plethora of useful Google tools and resources to help us get the most out of each platform.

2

Google+ is a different kind of social network. The tactics, tricks, gimmicks, schemes and strategies for driving traffic and attention that work on link-centric social networks such as Twitter and Facebook don't get traction on Google+. A different kind of marketer and business professional enjoy Google+ (see How to Google+ Like a Boss).

3

14 tools to rock Google+ Looking for tools to grow your presence on Google+? Check out the list below. Social media is always changing, so new services pop up weekly. As a result, this list cannot be exhaustive. I plan on reviewing more G+ tools for this blog within the next few months.

4

Official Google Accounts Help Center where you can find tips and tutorials on using Google Accounts and other answers to frequently asked questions.

5

Introduction Let's begin with what Google say..."Helpouts connects people who need help with people who can give help over live video." And when I was on a call with them the representative also said "real help, real time, real people". You will find Google Helpouts here. How do they work?

6

Official AdSense Help Center where you can find tips and tutorials on using AdSense and other answers to frequently asked questions.

7

The official site for help with Google AdWords. Get tips to boost your ROI, improve your keywords, and fix issues with your account.

8

There are many components to the search process and the results page, and we're constantly updating our technologies and systems to deliver better results. Many of these changes involve exciting new innovations, such as the Knowledge Graph or Google Instant. There are other important systems that we constantly tune and refine.

9

Official Analytics Help Center where you can find tips and tutorials on using Analytics and other answers to frequently asked questions.

10

11

When Google first launched Google+ in June 2011, there was a fair amount of scepticism. Facebook and Twitter were still growing in popularity and questions were raised about what Google could offer to attract new users. The answer appears to be photography.

12

The Google Cultural Institute brings together millions of artifacts from multiple partners, with the stories that bring them to life, in a virtual museum.

13

Google is piloting the display of author information in search results to help users discover great content. Check out these sample queries: [ steven levy google plus], [ chlorine based life], [ madonna], [ britney spears], [ google authorship], [ david pogue nytimes], [ pete wentz], [ javascript inheritance].

14

Basic Etiquette & Some Tips for Google+ users How to Interact Well on Google+ I'm 'old enough' on Google+ to know what to do, but I can still remember...

15

With Business Photos, your customers can walk around, explore, and interact with your business like never before. Customers will be able to truly experience your business - just like being there!

16

Learn about Google products that can help your business grow.

17

Bring your friends together through with an Event. You can let everyone bring their photos together in one shared album.

18

Official Chrome Help Center where you can find tips and tutorials on using Chrome and other answers to frequently asked questions.

19

Community Watch: BEWARE of Link Littering All Star Spammers A Quick Lesson in Google+ Community Etiquette As one of the moderators for this community of 30,000+, each and everyday I sift through (literally) a hundred posts.

20

We're excited to provide our partners with a great resource that compiles important tips, best practices, and strategies to help you build your audience on YouTube. We hope that you find the information helpful to your creative process, and we hope to help you take your channel to the next level.

21

Sounds like a great way for the moderator to change her/his mind and unblock people based on their content ;)  Should a Community Moderator be allowed to block a member without giving prior warning? indeed as you say not all moderators are rational, and some have grudges against individuals who they have previously determined are trouble makers Some people should never be given the authority of a moderator, as they lack the ability to be non partisan, and thus act in an inappropriate manner for a moderator.

22

Discover great places with reviews from people in your circles. You'll see their recommendations all across Google, including Google+, Search, and Maps.

23

There's a lot of discussion around the impact of Google+ activity on the impact of SEO value. In today's guest author article, Carolyn Capern of CT Social gives us all a background on the recent history of search engine optimization and busts the myths related to +1's on Google+'s impact of SEO value to your site.

24

Official Google Earth Help Center where you can find tips and tutorials on using Google Earth and other answers to frequently asked questions.

25

Matt Cutts explains the basics of how Google Search works. About Search Every day Google answers more than one billion questions from people around the globe in 181 countries and 146 languages. 15% of the searches we see everyday we've never seen before.